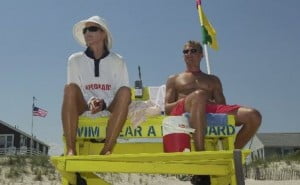 Happy Memorial Day weekend all of you fabulous LBI lovers! We have an announcement for those of you that will be heading to the beach and our ocean this weekend.
We are pleased to let you know that a few of our beaches will be guarded for your safety.
Here they are:
On the northern end of LBI in Harvey Cedars, 80th Street & Middlesex Avenue will be guarded today, Friday, through Monday, from 10 a.m. to 5 p.m.
Additionally, on the southern end in Long Beach Township, lifeguards will be stationed at 68th Street in Brant Beach, as well as 25th Street in Spray Beach throughout the weekend as well.
We always encourage you to swim near a lifeguard.
Enjoy & be safe!