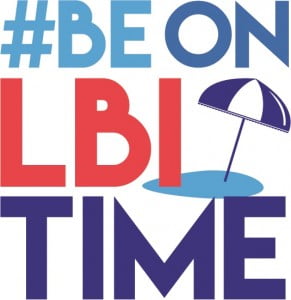 Hey there and happiest of Fridays all of you fabulous LBI lovers!
It's been quite a week here on LBI.
Quite frankly, it's left some of us wondering where the heck did Winter go?
Not that we're complaining. Not one bit.
Because we all like to have something to look forward to here on the sandbar, here's some good news as well…
There's only 24 more days until Spring.
And only 16 more until we observe Daylight Savings.
Do you know what that means?
One more hour of daylight to enjoy our unsurpassed sunsets.
Now, that's good stuff.
Here are a few more cool things happening this weekend on LBI:
Friday, February 24:
New Jersey Maritime Museum Presentation. Bart Malone, former curator of The Beach Haven Maritime Museum, will relate to us the amazing discoveries of artifacts from the immigrant ship Josephine Willis, which sank on Feb. 3, 1856 after being struck by the SS Mangerton. The photographs and images of the china and other items recovered by several Englishmen and himself in 2013 are phenomenal. The presentation will take place at Buckalew's Tavern & Restaurant beginning at 6 p.m.
Saturday, February 25:
Science Saturday at LBIF. This week's presentation features Ryan Rebozo, director of Conservation Science, Pinelands Preservation Alliance. Program is free for LBIF members, a $5 donation is requested for non-members.
Ongoing:
LBI Experience Auction. Presented by the LBI Chamber of Commerce, this event, which will take place Satutrday, May 13, at the Daymark in Barnegat Light. Join our LBI community for apps, a cash bar and a live auction of dozens of unique experiences that make Long Beach Island the most coveted destination on the Jersey Shore. Tickets are $20 and are available here: https://welcometolbi.com/lbi-experience-auction/.
It may be February – for a few, short more days.
But one thing is for certain…
It's never too early to get your toes in the sand,
Or to Be On LBI Time!
See you all soon.