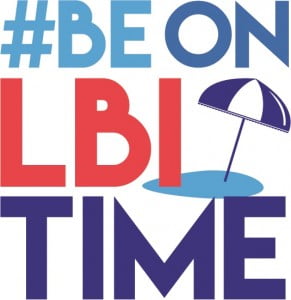 Well LBI lovers, August is finally here! While it may seem like summer is coming to an end, it is just reaching its fullest potential here on our sandbar. Events galore are lined up over these next few weeks, and are bound to be a great source of fun, sun, and memories for the whole family. Let's take a look at what's happening this week on our 18 miles of paradise:
Friday, August 5th:
After the Beach with Ted Hammock: Come down to Viking Village on this Friday, from 3p.m. to 5p.m. for a free concert! Ted Hammock will be performing, but be sure to bring your own hammock, beach chair, blanket, or anything else to sit on. In addition, How You Brewin' will also be having a special happy hour, so be sure to stop by before you head on over to the concert.
Country Western Dance at Surf City Firehouse: Ever wanted to learn how to square dance? Well, here's your chance! You can pick up this Western favorite this Friday from 6:30p.m. to 10p.m. at the Surf City Firehouse. Tickets are $8 preordered, or $10 at the door. It is BYOB, but there will be free coffee, tea, light refreshments, and of course, plenty of country music.
Island Gala "Hope Under the Stars": The David's Dream & Believe Foundation will be hosting a gala at the Sea Shell Resort & Beach Club in Beach Haven from 7p.m. to 12a.m. this Friday. Come out and enjoy a 3-hour top shelf open bar, hors d'oeuvres, dinner, auctions, and live music from Love 77 and American Idol's Cara Samantha. Tickets are $250 per person, and can be purchased by check. Contact David Caldarella for more information and instructions on how to purchase tickets, david@davidsdreamandbelieve.org.
Saturday, August 6th:
Long Beach Island Beach Patrol Association Tournament: Start your Olympic month off right with the 55th annual Long Beach Island Beach Patrol Association Tournament this Saturday at 68th St. in Brant Beach, starting at 6p.m. Come out and watch Long Beach Island's best and bravest compete for the Beach Patrol trophy. Events are free to the public, and are guaranteed to be quite the show.
Sunday, August 7th:
Viking Village Antique & Collectible Show: Are you an antique enthusiast or just your average history buff? If so, Viking Village has just the right event for you. This Sunday, from 9a.m. to 5p.m., Viking Village will be hosting an antique and collectibles show open to the public. Come on by and take a look at over 65 dealers with the best they have to offer, rain or shine. As always, gourmet coffee and seafood are available for takeout.
Monday, August 8th:
Surf City Farmers Market: The weekly Surf City Farmers Market will be held at the Surf City Firehouse this Monday from 8a.m. to 12p.m. Come on by and sample some of the freshest, locally produced food that the Jersey Shore has to offer. In addition, a wide array of local artists will have some of their work and crafts available for purchase. Rain or shine, there is bound to be something for everybody.
Introduction to Stand-up Paddleboarding: Paddleboarding is an event that is favored by locals and visitors alike on our 18 miles of beach, and is always looking for more people to join. If you have ever thought about paddleboarding or just want to give it a go, come on down to Bayview Park this Monday, where South End Surf 'N Paddle will be offering free lessons. Try your hand and maybe you'll pick up a new hobby for the rest of the summer!
No matter what you chose to do this weekend, we promise that you'll have a great time on our 18 miles of paradise! However, just remember that wherever you need to go on our sandbar, the free LBI Shuttle will take you there. Simply flag one down to take advantage of the free air conditioning, padded seats, friendly drivers, and reliable transportation.
We hope to see you soon to be on LBI Time!