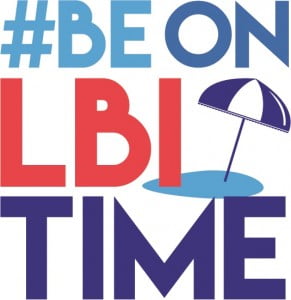 Hey there all of you fabulous LBI lovers! While we know Spring was officially upon us 10 days ago, the later we get in the season, the more anticipation and energy exists upon our glorious sandbar.
Tomorrow, we welcome April – and yet more seasonal openings for our popular businesses.
Everything continues to become more alive.
Including the Island's natural beauty – colors are more vibrant. Nature has a pep in its step.
There is renewed hope for what is still yet to come.
How will this high season make it's mark.
Though while many countdown the days (50 more until Memorial Day Weekend as of April 6), those of us who toil and work throughout the LBI winter boast of what is happenings during the shoulder seasons here.
Believe it or not, it is quite a lot.
Therefore, on this eve of April, here are the highlighted happenings this weekend:
Friday, March 31:
Bellarine Theatre Company presents James and the Giant Peach at LBIF. Described as witty and charming with a wickedly tuneful score, it's an adventurous musical about courage and self-discovery. When James is sent by his conniving aunts to chop down their old fruit tree, he discovers a magic potion that grows a tremendous peach, which rolls into the ocean and launches a journey of enormous proportions. For tickets and more information visit bellarinetheatre.com or call 609-661-2083. Friday's production begins at 7 p.m. There are also a 3 and 7 p.m. showing Saturday, April 1, as well as a 3 p.m. matinee on Sunday.
Saturday, April 1:
Science Saturdays at LBIF: Create Your Own Native Plants Garden. Becky Laboy and Karen Walzer present the program, which begins at 11 a.m. Be inspired to create a native plant garden using Jersey-Friendly Yards, www.jerseyyards.org, an online guide to environmentally friendly landscaping in New Jersey. The website provides information about planting site-specific native species based on the conditions in your yard and improving overall garden health. Becky and Karen will showcase resources and practical applications including the results of several Jersey-Friendly Yards projects. Program is free for LBIF members, a $5 donation is requested for non-members. Breakfast treats are provided by Little Bite of Italy.
Comedy Fundraiser to Benefit Beach Haven Volunteer Fire Company. Headlining this show is Kevin Israel (TMZ, Sirius Radio, BROs webseries), featuring LaTice (ABC's The View for Hilarious Housewives, Host of Funny Bits Radio Show on Wildfireradio.com), and host Natty Bumpercar, whose credits include Broadway Comedy Club and Greenwich Village Comedy Club! Doors open at 6 p.m. Tickets: $40 and include appetizers and the show. Guests must be 21 and over only!. For tickets and info email BHVFCA@gmail.com
Ongoing:
LBI Experience Auction. Presented by the LBI Chamber of Commerce, this event, which will take place Saturday, May 13, at the Daymark in Barnegat Light. Join our LBI community for apps, a cash bar and a live auction of dozens of unique experiences that make Long Beach Island the most coveted destination on the Jersey Shore. Tickets are $20 and are available in person at How You Brewin in Surf City, or online here: https://welcometolbi.com/lbi-experience-auction/.
So why not visit, when everything looks fresh?
When the sandbar comes back to life.
When the smell of salt air seems brand-new.
Spring is a perfect season to Be On LBI Time.
We hope to see you all soon!