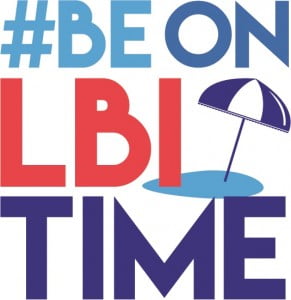 Get those flag ready to fly, LBI lovers, because here we are at the Fourth of July already!
It's lined up to be yet another beautiful weekend here at the Jersey Shore and our 18 miles of beach! For this year's Fourth of July weekend, LBI has has numerous happenings and events lined up for you, ranging from parades, to farmers markets, and of course, fireworks.
Here are just some highlights of the events taking place this weekend:
Viking Village Dock Tours: On Friday, July 1 from 10 to 11 a.m., see how seafood goes from boat to plate. Call 609-494-7211 for information and to make a reservation. Admission is free.
Barnegat Light Fourth of July Parade: On Saturday, July 2nd, Barnegat Light will be hosting their annual Fourth of July parade at 6:30p.m. The parade procession will be from the Post Office, down Central Ave to Broadway & 6th St, then to the 10th St boat ramp. Come set up camp at any point to witness floats and flags galore!
Surf City Fire Company Pancake Breakfast: The Surf City Fire Company will be hosting a pancake breakfast on Sunday, July 3rd from 8a.m.-12p.m. at their firehouse. For just $9 for adults and $5 for kids, you get all you can eat pancakes, plus sausage, coffee, tea, and juice. The Auxiliary will also be selling baked goods, books, and gourmet dog treats. All proceeds go to the Surf City Fire Company and EMS squad.
Free Concert in Barnegat Light: On Monday, July 4th at 7p.m., Barnegat Light will be hosting Jimmy Merchant for a free outdoor concert at the gazebo at 8th St & Bayview Ave. Be sure to bring a chair!
Farmers Market at the Surf City Firehouse: On Monday, July 4, from 8 a.m. to Noon, enjoy local produce and artisan crafts displayed in the firehouse parking lot. Organic produce, local fresh-baked goods and breads also available. Different vendors each week. Rain or shine.
Fourth of July Fireworks: The annual Fourth of July fireworks will be held down in Beach Haven at dusk on Monday, July 4th. This is the only Fourth of July fireworks show on Long Beach Island, fueled solely by volunteer contributions, and you do not want to miss it! Bay Village will have the best viewing of the show, since the fireworks will be shot off bayside. If you do not feel like dealing with all of the hectic traffic, remember that you can take the free LBI Shuttle down there! All you need to do is flag one down, and they will take you to see the show, complete with air conditioning. Just be sure to charter one for the way back home!
Also, Miss Barnegat Light is offering cruises to see the fireworks; call for reservations.
Hope you're ready for a great patriotic weekend. From all of us at the LBI Chamber of Commerce, we wish you and your family a fun, safe, and memorable Fourth of July weekend on our 18 miles of paradise!
See you soon to Be on LBI Time!