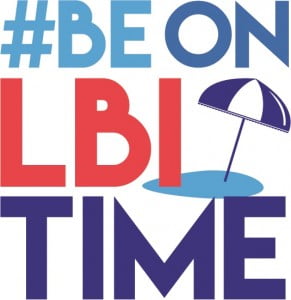 Hey there all of you fabulous LBI lovers!
We've gone and done it.
The countdown is officially on.
We are only 99 days out from Memorial Day Weekend!
That's double digits.
But, we digress as there is so much more to be excited about on our beloved sandbar.
Right now!
Many of our shop owners who took off the month of January will be dusting off their shelves and re-opening their doors for the season this weekend.
Yes, you read that correctly.
While it may still read February on the calendar, more-and-more LBI has become a year-round destination. More to see and do all of the year through!
And then there's the (predicted) weather forecast.
It's supposed to be in the 60's here over the course of the weekend. What's that?
Yes!
Haven't ascended Old Barney in a while? This weekend would appear to be the perfect time.
And then stroll our shops – grab dinner, or lunch.
And check out these highlighted weekend happenings:
Saturday, February 18:
Science Saturday at LBIF. This popular weekly series continues with Karter Larson and Ian Smith present the program – "Cooking Fresh Seafood". Viking Village in Barnegat Light is one of the East Coast's most productive commercial fishing seaports. Join us for this Bay to Table conversation. Karter will tell many entertaining tales, you will learn how your favorite fish is harvested in the Atlantic Ocean. Ian will teach you how to prepare the fresh seafood you catch with hands-on cooking demonstrations and delicious samples to enjoy. 11 a.m. to 12:30 p.m.
Glass Mosaic Workshop at LBIF. Head down to Loveladies beginning at 11 a.m. for this interactive workshop with Cheryl Syminink.
Beach Haven Fire Company's 100th Annual Turkey Dinner. Come out and be part of this milestone event while supporting the Beach Haven Volunteer Fire Company. For $20.00 your meal includes turkey, mashed potatoes, string beans, stuffing, cranberry sauce, rolls & desert. Dine in or take-out available. BYOB. 12 to 8 p.m.
So take this long weekend, come down and enjoy.
Relax and unwind, get up early and watch the sun rise.
We'll see you soon to Be On LBI Time!