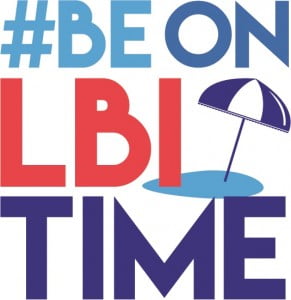 Hey there all of you fabulous LBI lovers and Happy St. Patrick's Day from the sandbar!
If you're lucky enough to have followed the rainbow to LBI this weekend, there is plenty of gold for you to revel in.
And by our count there will be plenty of fellow Leprechauns-for-the-Weekend to join you in your merriment, as many of your favorite eateries dusted off from the winter and are ready to welcome you with open arms.
Spring is officially four days away.
Memorial Day Weekend, a mere 70.
So, don yourself in your green best and grab your dancing shoes.
Here are the highlighted happenings this weekend:
Friday, March 17:
St. Patrick's Day on the Sandbar. MANY of our eating and drinking establishments have re-opened for the season this weekend and are hosting special, live entertainment. We encourage you all to visit their individual sites and social media for specific details.
Saturday, March 18:
Wings over LBI. The Southern Ocean Birding group hosts the event, beginning at 10 a.m. This event is held in partnership with the Friends of Barnegat Lighthouse State Park, the Long Beach Island Foundation of the Arts and Sciences and the Southern Ocean County Chamber of Commerce. The event will be filled with learning about and actually watching birds in action. It is suitable for the whole family and newcomers to birding.
Science Saturday at LBIF: Raptors of NJ. Sue Pruder and Linda Gangi present the program, which begins at 10 a.m. Sue and Linda will introduce you to the world of raptors. Their discussion will help you identify the various birds of prey native to New Jersey and LBI. Join us and discover hawks, kites, falcons and eagles. Program is free for LBIF members, a $5 donation is requested for non-members. Breakfast treats are provided by Little Bite of Italy.
Lighthouse International Film Festival Screening of Spaghetti Man. The movie screening begins at  8 p.m. and will be hosted at the LBI Historical Society Museum in Beach Haven. Admission is $5.
Ongoing:
LBI Experience Auction. Presented by the LBI Chamber of Commerce, this event, which will take place Satutrday, May 13, at the Daymark in Barnegat Light. Join our LBI community for apps, a cash bar and a live auction of dozens of unique experiences that make Long Beach Island the most coveted destination on the Jersey Shore. Tickets are $20 and are available here: https://welcometolbi.com/lbi-experience-auction/.
So, grab your posse – Irish or not.
We hope to see a sea of green this weekend.
And get ready, all of you would-be Leprechauns, to Be On LBI Time!