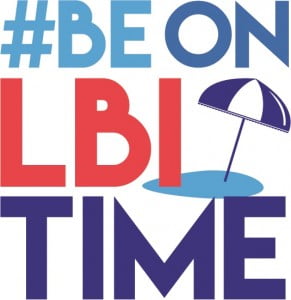 Happy March all of you fabulous LBI lovers!
Wow. When the heck did that happen?
Thus far, "winter" has gone relatively easy on us.
Things are blissful here on the sandbar. Many businesses are beginning to re-open.
More and more.
And here are some fun facts we thought you'd enjoy…
We are just over a week away from Daylight Savings Time.
Spring is less than three weeks away.
And the unofficial start to summer, Memorial Day Weekend, is in just 84 more sleeps.
There is much to revel in – the days are longer, and well, our already unsurpassed sunsets couldn't get much prettier.
So, grab your flip flops (hey, it's nearly Spring) and come check out these highlighted weekend happenings:
Friday, March 3:
Meet the Makers Potluck at LBIF.  The MakeShift Union will be hosting a meeting of the makers, food and friends. The evening will feature two showing of DIY Network's "Tiny House, Big Living," live acoustic music, and a full gallery of work from the Noyes Arts Garage of Stockton University. Food is provided by those attending, please bring something for the communal table to share with the group. BYOB. Begins at 6 p.m.
Saturday, March 4:
St. Francis Community Center's Annual March Madness Foul Shooting Contest. Annual March Madness Foul Shooting Contest at St. Francis Community Center. Come test your skills against foul-shooters of your own age. $3.00 Registration Fee. Begins at 9 a.m.
Science Saturday at LBIF: The Salt Marshes of Barnegat Bay. Jason Kelsey presents the program, which begins at 11 a.m. A Walk and Talk Presentation (dress for the weather) Jason will begin with a talk of the ecosystem of coastal wetlands and marshes, their productivity and importance. You will learn about the natural history of our salt marshes and the creatures that call it home, such as fluke, blue claws and ospreys. He will then lead you on a guided marsh walk at the LBIF, where you will observe marsh hydrology and animal life. Program is free for LBIF members, a $5 donation is requested for non-members. Breakfast treats are provided by Little Bite of Italy.
Ongoing:
LBI Experience Auction. Presented by the LBI Chamber of Commerce, this event, which will take place Satutrday, May 13, at the Daymark in Barnegat Light. Join our LBI community for apps, a cash bar and a live auction of dozens of unique experiences that make Long Beach Island the most coveted destination on the Jersey Shore. Tickets are $20 and are available here: https://welcometolbi.com/lbi-experience-auction/.
LBI is beautiful any time of the year.
And both outdoor and indoor fun – exploring, shopping and dining – is on the upswing here.
So grab your brood and get here soon to Be On LBI Time!