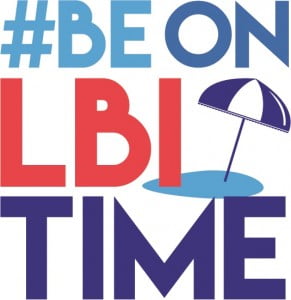 Greetings all of you awesome LBI Lovers! Welcome to another wonderful and exciting weekend here on our beautiful 18 miles of paradise. There's a lot to get involved in over the course of the next few days and the whole family can get involved. Come down, catch some sun, and enjoy the sandbar, together!
Tonight, Thursday, July 14: Catch the Flipping Mickey's at the Ship Bottom Boat Ramp beginning at 7 p.m. The concert is free! We encourage you to get to the area early as parking will fill up quickly.
Friday July 15th:
Come start a hands-on, feet-wet learning adventure today at Marine Science Camp taught by New Logic Marine Biologists and Environmentalists. The camp is a 5-Day Teen & K-8 Program from 9 am – 2 pm. Find more information and register at www.marinesciencecamp.com
Enjoy a fun, hands-on activity while you learn about the plants and animals that make up the ocean's ecosystems at the Maritime Museum Kids Program beginning at 10 a.m.. The NJ Maritime Museum in Beach Haven offers an hour of fun, educational activities for kids from age 3 to 13, including scavenger hunts, beach bingo, and shell decorating, contingent on the ages and number of children attending. Prizes are awarded to all participants!
Saturday July 16th:
Come get your share of new pottery and more at the M.T. Burton Gallery this Saturday from 10 am to 5 pm. More information on this event can be found by viewing the event details here.
Sunday, July 17:
Come out for the Free Summer Concerts on the Bay at Bayview Park in Long Beach Township on noon – 3 pm! This week's feature is Brian Eastburn. Don't forget to bring a chair and get ready for a rockin' time with a bayfront view! Parking and bathrooms are available onsite.
Monday, July 18:
Get your veggie, produce, handmade items, coffee wares and other awesome shopping on at the Surf City Farmers Market beginning at 8 a.m. at the Surf City Volunteer Fire Company. The market, which runs until Noon, recurs each Monday through August 29.
It's going to be a hot one, so we encourage you to take the Free, air-conditioned LBI Shuttles wherever the weekend takes you. We'll see you soon on the sandbar, LBI lovers!