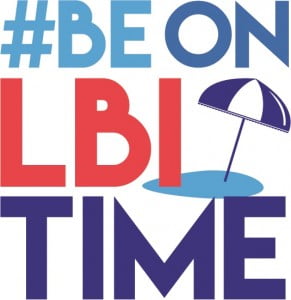 Happy Friday all of you fabulous LBI lovers and welcome to the weekend on our glorious sandbar!
This week, we're going to take a slight departure from our regularly-scheduled highlighted happenings.
But, that's okay.
Because it's going to be too beautiful here on LBI not to enjoy our natural gifts and get outside.
(At least for part of the weekend).
It's already a bluebird day here, and we're expecting temps to hover close to 80 degrees both today and Saturday.
So, why not grab your posse and take on these outdoor adventures:
Climb the 217 steps of the Barnegat Lighthouse and take in the breathtaking view of the north end.
Enjoy walking the bayside nature trail at the Long Beach Island Foundation for Arts & Sciences in Loveladies.
Charter a fishing expedition and get out on the water.
Rent a bike from our numerous bike shops and pedal the back streets off the Boulevard to Holgate.
Walk your furry families on our beaches for the last weekend permissible in many of our municipalities.
And, if the rains do come at some point, LBI is at approximately 80-percent operating capacity with shopping and dining galore available from the south end to the north end – Bay Village to Viking Village – and everywhere in between.
Or perhaps check out our thriving museum scene.
We're counting down the days until Memorial Day Weekend – 28 to be exact.
There's so much to explore, you don't necessarily have to be indoors.
We'll see you soon to Be On LBI Time!