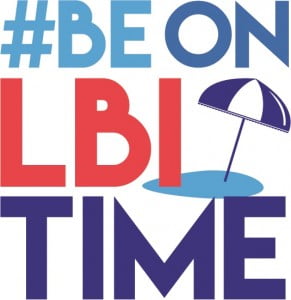 Hey there all of you fabulous LBI lovers and happy February!
When the heck did that happen?
Don't fret, as of today, Friday, February 3, we're only 112 days out from summer. But by no means are we sans awesomeness here on the sandbar.
Just because there's a little football game happening this Sunday, doesn't mean there isn't anything to cheer about here on our beloved LBI.
Quite the contrary, actually.
So, check out the many ways you can be Super on the Sandbar this weekend!
Saturday, February 4:
Science Saturday at LBIF. Head down to Loveladies for this week's presentation, "Turtles of the Island; Past, Present and Future". The program begins at 11 a.m. and there is a $5 entrance fee.
ALO Polar Paddle: Join the winter adventurers, throw on your wetsuits and booties and paddle around Mordecai Island for a good cause. The event is $40 to enter and runs from 12 to 3 p.m. Co-sponsored by Alliance for a Living Ocean and South End Surf & Paddle. Check 0ut http://southendsurfnpaddle.com/calendar/ for all of the details.
LBI Arts Council Exhibition at LBIF: All are invited to the Foundation to view this exhibition that showcases member of the LBI Arts Council – who are all local to the LBI Region. The event runs from 1 to 3 p.m. Music will be provided by Halley Feaster and Sahara Moon.
Sunday, February 5:
St. Francis' Super Plunge XIII.  The 13th Annual Super "Plunge" Sunday is scheduled for Super Bowl Sunday at 1 p.m.  Participants are invited to brave the icy, cold Atlantic Ocean, and will have plenty of time to be home for the big game. The event served as a fundraiser organized by St. Francis Community Center and the Swim Teams of Southern Regional High School, will take place at the 48th Street Beach in the Brant Beach section of Long Beach Township. The "Plunge" has become a popular community favorite during the winter doldrums on Long Beach Island.
And, if you happen to be one of the billion or so football fans wanting to watch the Super Bowl on Sunday, no worries – plenty of our restaurants, bars and pubs will be open for your viewing, eating and drinking pleasure.
So, grab your team members and get to the sandbar!
We'll see you soon to Be on LBI Time!