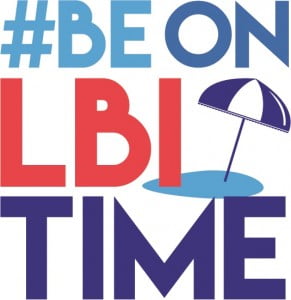 Hey, hey all of you awesome LBI lovers! As we approach these final weeks of summer, we hope that you'll stay with us all the way through. Even though the days of summer may be getting shorter, we have more and more events going on our wonderful 18 mile sandbar. Come and take a look at the highlights what's happening this weekend.
So. Much. Going. On!
Thursday, August 18
Free Concert at the Ship Bottom Boat Ramp: Beginning at 7 p.m., Check out the Free Concert at the Ship Bottom Boat Ramp. Bring the entire family (and your favorite beach chair) and listen to the stylings of "Phil Billy" – Rocking Country.
Friday, August 19th
Viking Village Dock Tours: Tours line-up beginning at 10 a.m. Bring the entire family and learn the ins and outs of one of the most high-producing docks on the East Coast.
Children's Programs at the Maritime Museum: These programs run from July 1 thru Aug. 26 – 10 am to 1 pm. No reservations required! ALO 10 am – Enjoy a fun, hands-on activity while you learn about the plants and animals that make up the ocean's ecosystems, learning what you can do to help Alliance for a Living Ocean improve and protect the environment. NJMM 10:30 am – The NJ Maritime Museum offers an hour of fun, educational activities for kids from age 3 to 13, including scavenger hunts, beach bingo, and shell decorating, contingent on the ages and number of children attending. Prizes are awarded to all participants!
Friday Farm Stand at LBIF: From 9a.m.-12p.m. come and swing by the LBI Foundation for the Arts and Sciences in Loveladies to sample some of the fresh foods that the Jersey Shore has to offer. The Sassafras Hill Farm offers fresh summer delights, such as kale, peas, basil, and much much more. Stop by to see what they have in store for you!
ReClam the Bay Demonstration: Have you ever wanted to know the science behind shellfish, and the journey a clam takes from its hatching to your plate? If so, then you need to check out the ReClam the Bay Demonstration this Friday at 10th Street & Bayview Avenue in Barnegat Light at 11a.m. Great for kids, this event will tell you the in's and out's of one of the newest environmental initiatives on Long Beach Island, and how important clams are to the Barnegat Bay.
After the Beach with Ted Hammock: After you're done floating in the waves and digging your feet into the sand, head on over to Viking Village in Barnegat Light at 3p.m. to enjoy a free concert. This week they will be featuring Ted Hammock! Just don't forget to bring a towel or a chair (or even a hammock) to sit on!
Saturday, August 20th
Nature Walks at Holgate Wilderness Area: The Holgate Wilderness Area on the southern-most point of our beloved sandbar will be having a nature walk this Saturday, August 20th, from 10:30a.m.-11:30a.m. This week's walk will be a shorebird tour, no registration required. Meet down at the Holgate Bulkhead, bring a hat, some water, and sunscreen, and be ready to see some of the most exquisite birds on the Jersey Shore!
Anything Floats Race: The Race, which begins at 4 p.m. at Harvey Cedars' Sunset Park, welcomes Junior, Senior and Group Categories.
Sunday, August 21st
38th Annual Dog Day Road Race: 800+ runners participate in this 5 mile run. Registration starts at 7:30am. Race begins at 9:30am at the firehouse. For info see EVENTS at www.HPVFC.com
Bike Rodeo: Are you an avid cyclist, or just someone who enjoys cruising down the Boulevard in their two-wheeler? If you've answered yes to either of those questions, then stop by the 10th Street Skate Park in Barnegat Light this Sunday, August 21st, at 10a.m. for a bike rodeo! With a bike safety demonstrations, cool tricks, and the chance to win a bike, there's something for every cyclist!
Acoustic Sundays at Bayview Park: Grab your beach chair and head to Long Beach Townships for this week's acoustic concert featuring Allison Stella.
Monday, August 22nd
Surf City Farmers Market: The weekly Surf City Farmers Market will be held this Monday, August 22nd, from 8a.m,-12p.m. at the Surf City Firehouse. Come on by and sample some of the freshest food, seafood, and crafts that our local vendors have to offer. With different vendors each and every week, there is bound to be something for everyone at the market! This is the second-to-last one of the season, so make sure you get there!
No matter what you choose to do on our sandbar—whether it's hitting the beach, sampling restaurants, or taking advantage of one of the many events going on, just know that the free LBI Shuttle can take you there! Air conditioning, friendly drivers, and reliable transportation are only just an inkling of the perks that the shuttles have to offer. Simply flag one down and enjoy the ride.
We hope to see you soon to be on LBI Time!