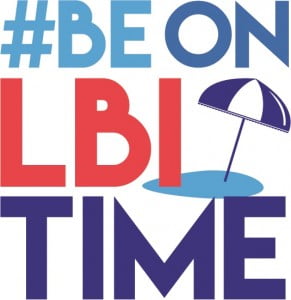 Hey there all of you fabulous LBI lovers!
We are especially giddy here because, well, folks, we've made it.
Less than 50 more days until the unofficial start of summer.
The glorious four days that are…
Memorial Day Weekend.
There is so much to be excited about here on LBI.
The sandbar – the shops, restaurants, and other places of interest, have begun to come alive.
There is a hum – an energy – a swell that has built.
And yet more and more things to do and see and experience.
So, on this week before Easter – a beloved Spring break respite for some…
Check out our highlighted happenings this weekend on the sandbar:
Friday, April 7:
St. Francis Comunity Center's Annual Fish and Chip Dinner. Thistle of Kearny returns! Even takes place from 4:30 to 7 p.m.  Adult fish or chicken dinner is $16 and Children's fish or chicken dinner is $8. Dinner includes Fish (or chicken) and chips, beverage and dessert. Dine in or take out. Event tickets are on sale now at the St. Francis Center's front desk. A limited number of tickets will be available the day of the event. All proceeds to benefit St. Francis Parish. For more information please call 609-494-8861 or visit stfranciscenterlbi.org.
Saturday, April 8:
Science Saturday at LBIF: The American Oyster in the Barnegat Bay. Matthew Gregg presents the program, which begins at 11 a.m. Oyster hamlets were once littered along the mid-Atlantic coast. Hamlets turned to villages, villages turned to towns, towns turned to cities; the mighty oyster that built it all. The botany of desire proved to be lethal. A victim of its own success, oyster stocks collapsed and with it, a way of life. Matthew will discuss digging up legacy and sharing it with a society poised for its return. Program is free for LBIF members, a $5 donation is requested for non-members. Breakfast treats are provided by Little Bite of Italy.
Beach Haven Exchange Club Easter Egg Hunt. Begins at Noon at Veterans' Memorial Park in Beach Haven.
Ongoing:
LBI Experience Auction. Presented by the LBI Chamber of Commerce, this event, which will take place Saturday, May 13, at the Daymark in Barnegat Light. Join our LBI community for apps, a cash bar and a live auction of dozens of unique experiences that make Long Beach Island the most coveted destination on the Jersey Shore. Tickets are $20 and are available in person at How You Brewin in Surf City, or online here: https://welcometolbi.com/lbi-experience-auction/.
So, dust off those winter and early Spring blues.
For the sun is set to shine (even longer now).
And grab your brood to Be on LBI Time.
See you all soon!