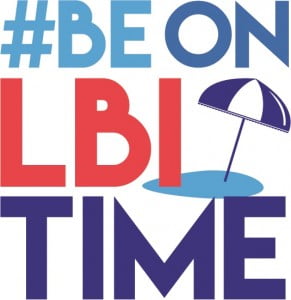 Happy Friday all of you fabulous LBI lovers!
While we are just a few days out from Valentine's Day on February 14. For some of you, a more important date looms large.
Only 105 more days until Memorial Day Weekend!
Tick, tock.
But, we digress.
Here we are in the midst of February. This week, we had a 65 degree, sunny day followed by a day of thunderstorms, ice and eventually, snow.
Believe it or not, many of our merchants who aren't open year-round are getting set to re-open their doors Presidents' Day Weekend – soon, soon.
More and more the LBI is alive year-round and it's gorgeous in all seasons.
We couldn't be more excited!
Here are a few of the featured happenings taking place on our sandbar this weekend:
Saturday, February 11:
Celebrate Love – Pop-Up Valentine's Mosaic Workshop. Celebrate love! Stop by SwellColors Glass Studio in Surf City and make a mosaic heart on reclaimed lumber! $25 per person, stop by any time 10am-5pm. Adorable and fun! Call for details: 609-494-7600 or check our website: http://www.swellcolors.com. Also takes place from 10 a.m. to 5 p.m.
LBIF Science Saturdays: The Army Corps of Engineers & LBI. Head out to Loveladies and take in this popular weekly series. This week features a discussion regarding the Army Corps of Engineers' role in sustaining LBI. Start time is 11 a.m. and a $5 donation is encouraged.
History of Barnegat Light & the Schoolhouse Museum. The Friends of Barnegat Lighthouse State Park organization is pleased to announce another lecture in our 2017 lecture series. This week's topic is the history of Barnegat Light and the Schoolhouse Museum. This event is free to the public.
Many of our eating and drinking establishments will also be featuring Valentine's Day specials this weekend. We encourage to to book a brunch, grab a coffee or some chocolates and take a stroll on our 18 unsurpassed miles of shoreline.
So grab your honey, everyone.
Love is in the air and it's a perfect weekend to Be On LBI Time!