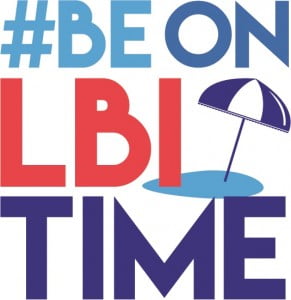 Hey there all of you fabulous LBI lovers! We can hardly believe we are only one week away from the Thanksgiving holiday and yet so much continues to be happening here on the sandbar. From musical theatre productions to community volunteer work days to the beginning of many holiday craft fairs that will be popping up over the course of the next few weeks.
And, lets not forget Small Business Saturday. While this event doesn't take place until next weekend (Saturday, November 26), we hope that you have all marked your calendars to shop (and eat) until you drop through the entire holiday season here on LBI, beginning with Small Business Saturday. Our Island's small businesses are the soul of our community, so we encourage each of you to shop small and eat local and support our wonderful merchants here on the sandbar.
In the meantime, here are some wonderful happenings taking place this weekend across our 18-mile paradise:
Friday, November 18: 
Bellarine Theatre Presents 'Urinetown the Musical. In a Gotham-like city, a terrible water shortage, caused by a 20-year drought, has led to a government-enforced ban on private toilets. The citizens must use public amenities, regulated by a single malevolent company that profits by charging admission for one of humanity's most basic needs. Amid the people, a hero decides that he's had enough and plans a revolution to lead them all to freedom. Shows will take place Friday, Saturday and Sunday. Friday's show opens at 7 p.m. For tickets call 609-661-2083 or visit bellarinetheatre.com.
Saturday, November 19:
St. Francis Community Center Christmas Craft Show. The Christmas Craft Show should be your first stop for holiday shopping. Enjoy many new crafts as well as old favorites. Highlights include: sea glass, jewelry, holiday items, homemade baskets, many forms of art, shell and metal crafts, baby gifts, pottery, crochet items and so much more! There is something for everyone! Breakfast and lunch will be available on both days. There will be a Chance Auction on Saturday with gifts donated by the Crafters. This event takes place both Saturday and Sunday from 9:30 a.m.to 2 p.m.
LBIF Volunteer Work Day. Volunteers needed to help maintain the trail. Clear brush, spread mulch, have fun from 10 a.m. to 2 p.m.. All tools provided. Learn bay friendly landscaping. Free lunch from ReClam the Bay. RSVP to acarreno@lbifoundation.org or call 609-494-1241.
Additionally, the Beach Haven First Aid Squad, Ship Bottom headquarters, is serving as a Toys for Tots drop-off site through December 12. The mission of the Toys For Tots Program is to collect new, unwrapped toys during October, November and December each year, and distribute those toys as Christmas gifts to needy children in the community. Persons wishing to donate a new, unwrapped toy may drop it off any time at the collection box under the covered entrance of the Beach Haven First Aid Squad building on Central Avenue in Ship Bottom.
It's beginning to look a lot like the holidays here on the sandbar. Grab your family, friends or squad and get here for some or all of our awesome happenings!
Even November provides the perfect opportunity to Be On LBI Time!
See you all soon!