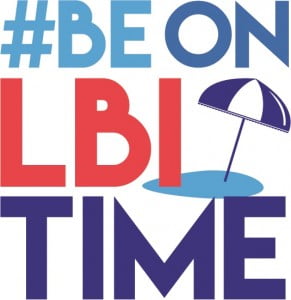 Hey there all of you fabulous LBI lovers!
Hope you all have been enjoying or enjoyed a fabulous Spring Break.
Our beloved Island sure has sprung back to life.
Weekends are completely hopping a plethora of shopping, dining and recreational offerings, re-open for our awesome visitors and residents.
This weekend, many local organizations are celebrating Earth Day with special events.
Everything we do here on LBI resolves around nature and our Mother Earth. So it feels right to give back.
Brides will also be a plenty on this sandbar a the Wedding Road Show makes it annual appearance.
We all know wedding season is back in full bloom.
As we sail closer to one of our favorite weekend (just 35 more days), our calendar becomes filled with cool things to see and do.
So check out this highlighted happenings this weekend on LBI:
Saturday, April 22:
ALO Spring Breach Sweeps. Pick up supplies at ALO office at 1101 Central Avenue in Ship Bottom (look for our giant clam!) We have 18 miles of coastline to clean up and need your help. Whether you're an individual or large group, every person counts. We've been partnering with Clean Ocean Action for years to gather valuable data through citizen scientists like you. To register CLICK HERE. Event runs from 9 a.m. to 12:30 p.m.
Science Saturday at LBIF. Celebrate Earth Day with the LBIF Science Committee. Stop by to learn about bay friendly landscaping with native species to benefit wildlife in your own backyard. A selection of locally grown native plants will be for sale (list below). We will also offer bird walks and guided tours of the Nature Trail to the Osprey Blind, where the life history of LBI's most famous ospreys will be discussed. Begins at 11 a.m.
Lighthouse International Film Festivals Ocean Frontiers III Screening. Join us at the Ship Bottom Firehouse for a fascinating evening on Long Beach Island with Ocean Frontiers III – a truly unique and hopeful ocean film that explores the intersection of national security, marine commerce and conservation. Savor rare underwater footage of stunning marine life along the coast from Virginia to Maine and hear from a range of people who are leading the way to a sustainable and thriving ocean. Participate in the post-film conversation about the new Mid-Atlantic ocean plan and learn how you can get involved. Admission – $5 / Free for LIFF Society Members, Students, Faculty, and First Responders with ID. Doors open at 6:45 p.m.
Sunday, April 23:
LBI Wedding Road Show. Spend the day on a self guided tour designed to showcase the distinctive wedding experience available within the LBI Region of the Jersey Shore. Take this opportunity to explore several of our area's popular wedding venues filled with sights, sounds and tastes of local wedding professionals as you earn prizes along the way. Brides and their guests receive complimentary registration as well as a chance to win dozens of fabulous prizes. Please sign register yourself & your entourage for FREE at www.visitlbiregion.com/weddings/brides. Kicks off at 9:30 a.m.
Ongoing:
LBI Experience Auction. Presented by the LBI Chamber of Commerce, this event, which will take place Saturday, May 13, at the Daymark in Barnegat Light. Join our LBI community for apps, a cash bar and a live auction of dozens of unique experiences that make Long Beach Island the most coveted destination on the Jersey Shore. Tickets are $20 and are available in person at How You Brewin in Surf City, or online here: https://welcometolbi.com/lbi-experience-auction/.
So many awesome things taking place.
Grab your brood and seek to escape.
To our award-winning destination for a week or day.
We hope to see you soon to Be On LBI Time!