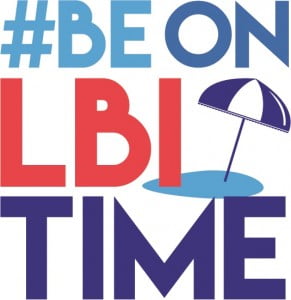 Happy Friday all of you fabulous LBI lovers and we hope you all enjoyed a beautiful Thanksgiving holiday with your loved ones – whether you were on our off of the sandbar! Today, the day after Thanksgiving, holds many traditions here on Long Beach Island, starting with the big man in red himself officially opening the season when he arrives in Barnegat Light tonight in grand fashion.
Our beloved Island continues to bustle with joy and merriment throughout the weekend, with a myriad of happenings not to be missed from the north end to the south – Santa continues his Island-wide tour and eventually makes his way to Beach Haven. In between there are Small Business shopping opportunities that you won't find anywhere else in the state – let alone the Jersey shore.
LBI is alive and kicking this young holiday season, and below are just some highlights that we believe aren't to be missed! Grab anyone you can and join us for this festive weekend on the sandbar!
Friday, November 25:
Ship Bottom Fire Company Annual Christmas Tree Sale. Fresh-cut Pennsylvania Douglas firs. Price range is $20 for table tops up to $90 for 12- to 13-footers. Free local delivery is offered. Firefighters will be on hand to assist people fitting the trees into their vehicle. For more information visit shipbottomfire@gmail.com. Through December 24th.
Santa arrives in Barnegat Light. Join the local community at the 10th Street Boat Ramp in Barnegat Light to usher in the arrival of Santa Claus for the Christmas season! This free event is a long-standing tradition that kids and adults alike enjoy. Santa should be arriving at approximately 7 p.m. by Coast Guard vessel.
Saturday, November 26:
Small Business Saturday on LBI. The LBI Chamber of Commerce encourages everyone to "Shop Small" and "Eat Local" and celebrate the offerings of our diverse and eclectic business community. Please click here for full story and list of our member businesses that will be open for you to enjoy. ALL DAY.
Santa's Viking Christmas Village. Over 40 local artists and quality crafters, take your own pictures with Santa, Live music by Ted Hammock, Fresh wreath sale, Coffee bar and Off the Hook's famous chowder and more. Free admission. 10 a.m. to 4 p.m.
Beach Haven Arts, Crafts & Gift Show. SHOP LOCAL! join us as local artists, crafters and small business come together for a unique shopping experience. Event supports the Beach Haven Volunteer Fire Company's scholarship program. $1 donation at the door. 10 a.m. to 3 p.m.
Santa visits Viking Village. An annual tradition, and a great opportunity to pass on your Christmas list to Santa. Santa arrives at Viking Village by Firetruck around 1 p.m. to greet one and all, young and old.
Beach Haven Holiday Celebrations. Noon-2 p.m.: Santa comes to Bay Village; 4-7 p.m.: LBI Historical Association Museum Open House. Fire pit in the park with cocoa and marshmallows – bring your own stick; 4:30-6:30 p.m.: Kapler's Soiree. Horse & Carriage Rides, Ice Sculpture, Giveaways, Light Fare, wine, cocoa and soda.; 7 p.m.: Museum Christmas Tree lighting, followed by caroling around the tree in the historic LBI Museum.
Ongoing:  
Beach Haven First Aid Squad Toys to Tots Drop-Off Site. The mission of the Toys For Tots Program is to collect new, unwrapped toys during October, November and December each year, and distribute those toys as Christmas gifts to needy children in the community. Persons wishing to donate a new, unwrapped toy may drop it off any time at the collection box under the covered entrance of the Beach Haven First Aid Squad building on Central Avenue. in Ship Bottom.
If ever there was a perfect time to Be On LBI Time, it's now.
Santa hopes to see you this weekend, and we do too!