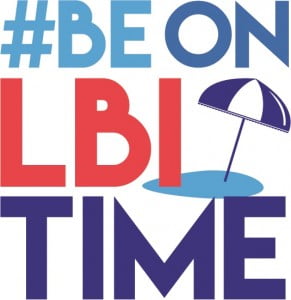 Happy Friday all of you fabulous LBI lovers! The countdown to the unofficial beginning of summer is truly on as Memorial Day Weekend is just two weeks away!
We can hardly believe it!
While Mother Nature hasn't exactly caught on to that fact (yet) – we have no worries as LBI is hopping – more of our businesses are opening by the day and what it means to "Be On LBI Time" has truly begun to take shape!
Speaking of summer, the literal and figurative signs of the high season have become more noticeable.
Please be advised that speed limits have been lowered to 35 MPH (30 MPH is business districts such as Harvey Cedars) across Long Beach Island for the duration of the season. Additionally, traffic lights will be turned on to their full functionality beginning Monday, May 23.
We want all of our residents, visitors and business owners to be safe, so please be mindful and courteous when driving on our glorious sandbar.
Meanwhile, beach replenishment has resumed and is ongoing on the south end of the island in Beach Haven.
Also in Beach Haven, a town-wide smoking ban has been issued on all beachfront, beach or beach accesses, as well as in any recreation or park area – or any other area owned by the municipality.
On the opposite end of LBI, Barnegat Light will host its Town-Wide Yard Sale tomorrow, May 14. For complete details on the event, you may click here.
St. Peter's at the Light Church will also be holding its flower and plant sale tomorrow, May 14, joining Zio Church (also in Barnegat Light), which will host a Bazaar and Bake Sale.
Please follow this link for a complete event calendar for this weekend.
Whether you just want to relax at your favorite coffee shop or food haunt, walk our pristine beaches or fill your calendar with entertainment – it's always a good time to Be On LBI Time.
We'll see you soon!