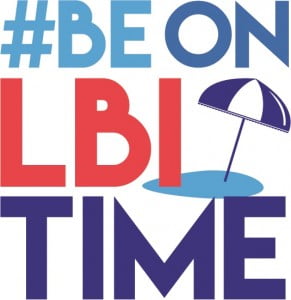 Hey there all of you fellow LBI lovers! We hope you're ready for another great weekend of sun and fun on our sandbar. Even though it is projected to be very hot and humid this weekend, there are so many cool events happening on our beaches that are sure to take your mind of the heat. Here's what is going on this week:
Thursday, August 11th:
Festival of the Sea Carnival: If you are looking for a family-fun activity to do this weekend, or just wanting to have some good old-fashioned Jersey Shore fun, then stop by the Festival of the Sea Carnival at the St. Francis Parish Center this weekend. The carnival will be open this Thursday, August 11th, through this Sunday, August 14th, from 6p.m.-10p.m. all nights. Admission is free, and you can take advantage of pay-one-price wristbands for kids. In addition, the carnival also offers food, ice cream, game booths, face painting, photo booths, and 50/50 drawings! Whether you're a family of four, a couple of two, or just looking to have some wholesome individual fun, we hope to see you there!
Friday, August 12th:
ReClam the Bay Demonstration: ReClam the Bay is one of the fastest growing nature initiatives in our region, and you can see a live demonstration of what they do this Friday, August 12th, at 11a.m. at 10th Street & Bayview Avenue in Barnegat Light. Perfect for kids, you can see first-hand baby clams growing and feeding, and learn why preserving these creatures are so important to the Barnegat Bay.
Saturday, August 13th:
Hooked on Fishing Not on Drugs Surf Fishing Tournament: Another great annual event on our sandbar, the Hooked on Fishing Not on Drugs Surf Fishing Tournament will be this Saturday, August 13th, from 9a.m.-2p.m. at Sunset Park in Harvey Cedars, presented by the Borough of Harvey Cedars and the LBI Fishing Club. Kids aged 5 to 17 can compete in this Surf Fishing tournament, and awards will be given to those who qualify. Registration is free, and the first 200 participants who register will get a free t-shirt. Lunch, gift bags, and door prizes will be given out, and this is one event that you do not want to miss. For more information, contact Doug Brown at 609-352-0481 or bdbrown57@yahoo.com.
Free Concert at Firefly Gallery: Come on over to the Firefly Gallery, located at 15 Long Beach Boulevard in Surf City, for a free concert. From 4:30p.m.-9p.m., you can enjoy listening to the live music of Dan Brown, with an opening from singer-songwriter Sahara Moon. We hope to see you there!
Sunday, August 14th:
Nature Walks at Holgate Wilderness Area: The Holgate Wilderness Area, located at the southern tip of Long Beach Island, will be having their regular nature walks this Sunday, August 14th, from 10:30a.m.-11:30a.m. Take a stroll with a park representative and learn about beachcombing. No registration required, all walks are free, and should cover about half a mile; just meet at the Holgate Bulkhead. Be sure to bring a hat, sunscreen, bug spray, and water, and be ready to learn about wildlife management and conservation. Kids are always welcome. Festival of the
Monday, August 15th:
Surf City Farmers Market: The weekly Surf City Farmers Market will be this Monday, August 15th, from 8a.m.-12p.m. located at the Surf City Fire House. Come on down and experience fresh produce, seafood, and fresh-baked bread that our little slice of New Jersey has to offer. In addition, there will be several local artists and crafters selling their work. You can be assured that there is something for everyone at the Surf City Farmers Market—we hope to see you there.
No matter what you choose to do this weekend, we hope you stay cool and hydrated out there! However, if the heat is really bogging you down, just know that you can always count on the free LBI Shuttle to give you a break from the sun. With air conditioning, friendly drivers, and reliable, always-free transportation, the LBI Shuttle will give you a well-deserved break from the sun. Simply flag one down to enjoy the five-star experience.
We hope to see you soon to be on LBI Time!