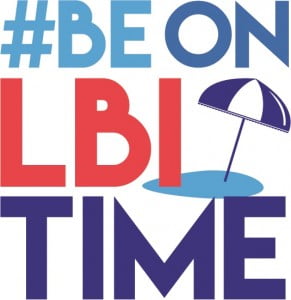 Hey there all you LBI lovers, hope you were able to stay cool this past week! This weekend is looking to be another hot one, but with so many cool events on our 18 miles of paradise you're sure to find something to help you beat the heat.
Here's are some highlights of what's happening this weekend:
Ship Bottom Fire Co. Summer Sizzle: On Saturday, July 9th, the Ship Bottom Volunteer Fire Company will be hosting their 4th Annual Summer Sizzle. Come out to 21st St. between 4p.m. and 10p.m. for the biggest block party of the year! There will be live music, remoted-controlled car races, ice cream, face painting, a silent auction, and so much more. No entry fee, but a $5 donation to the fire company is encouraged.
Viking Village Summer Art & Craft Show: Come out on Sunday, July 10th for the Viking Village Summer Art & Craft Show at Viking Village in Barnegat Light. Over 85 local artists and crafters will be showing off their best work between the hours of 10a.m. and 4p.m; Rain or shine. Gourmet coffee and seafood will be available on the premises, but are available for take out.
Seafood Festival by The Bay Fundraiser: A community fundraising event for The Maximilian Foundation will be held on Sunday, July 10th at The Dutchman Brauhaus, right off the main island. Come between 12p.m. and 6p.m. for crabs, clams, scallops, fish fry, chicken fingers, beer, face painting, and live music. Tickets are $25 for adults ($30 at the door) for 12 food tickets, and children under 12 get in for free. All proceeds go directly to The Maximilian Foundation, which provides educational initiatives to prevent substance abuse in teens.
Barnegat Light Day: All day Monday, July 11th, the Township of Barnegat Light will be having their annual Barnegat Light Day. Antique cars, a police K9 demonstration, Viking Village dock tours, chef tasting, a Coast Guard tour, live music, and a lighthouse night climb are just a little sampling of all of the events going on that day. Most activities are free, so come on down to Barnegat Light for a day filled with fun!
Surf City Farmers Market: The Surf City Farmers Market will be on Monday, July 11th between 8a.m. and 12p.m. in the Surf City Fire Co. parking lot. Come and check out some of the best local produce and artisan crafts that our region has to offer. If you can't make this one, don't worry—the Farmers Market will be held every Monday from now until the end of August!
With so many events happening on our glorious sandbar, we hope you're ready for yet another great weekend.
See you soon to Be on LBI Time!