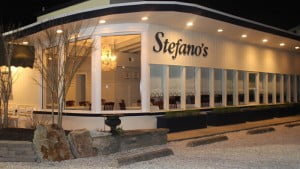 Hey there all of you LBI lovers and welcome to our latest 'Member Wednesday', where we get to highlight some of our awesome members and the cool things they do to make Long Beach Island the best place to vacation, live and work!
Today, we're shining the spotlight on Stefano's Restaurant. Enjoy!
Located in Long Beach Township just outside Beach Haven on LBI, Stefano's offers its customers a fine dining experience like no other.
Their contemporary Italian and coastal cuisine will awaken your taste buds and surprise your palate with unique and innovative dishes created by their chefs with over 30 years experience.
An expansive menu offers selected dishes that have been perfected through time.
Stefano's is an experience in fine dining that will leave a lasting memory.
Additionally, Stefano's New England & Manhattan chowder has been winning awards from various chowder festivals and praise from thousands of customers for over two decades.
Stefano's has won the title of World Champion of New England Chowder at the International Chowder Cook-off in Newport Rhode Island. Stefano held the grand prize for 2012, 2013 and 2014 and is now inducted into the Hall of Hame. The International Chowder Cook-off hosts contestants from around the world and over 8000 visitors sampling 150 gallons of Stefano's chowder.
In the annual Chowderfest in Beach Haven, Stefano's has won for both New England and Manhattan chowder since 1995.
We are very honored to have Stefano's as a member of our Chamber family!
To see their full business listing, please click here.