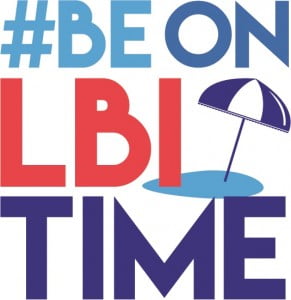 Well, all of you fabulous LBI lovers – we've made it to the day (or, days, as it were) that we've all been patiently waiting for so long.
So, so long.
In fact we began counting down 145 days ago.
Yes, we've made it to Memorial Day Weekend.
While the true spirit and reason we commemorate Memorial Day is certainly not lost on us – as we will share several ceremonies and parades taking place across our glorious sandbar throughout the weekend – it also marks the unofficial beginning of summer for us, our residents, businesses and visitors.
The place, and its surrounding waters, as they say – will be rockin'!
From the north end to the south, there will be much to do and see.
Below are a few events and happenings we wanted to highlight just for you LBI lovers!
Get excited as the free LBI shuttles are back in action! The shuttles hit the road on Friday beginning at 3 p.m. and will run through 11 p.m. Saturday, May 28, and Sunday, May 29, 10 a.m. to 11 p.m.; and Monday, May 30, 10 a.m. to 10 p.m. Additionally, from May 31 through the end of June, the shuttle hours are: Fridays 3 to 11 p.m., Saturdays 10 a.m. to 11 p.m., and Sundays 10 a.m. to 10 p.m.Then, for the remainder of the summer season, the shuttles will run full-time, 10 a.m. to 10 p.m. Sundays through Thursdays, and 10 a.m. to 11 p.m. Friday and Saturday. The shuttles run continuously from Holgate to Barnegat Light – and back. Just stand on any corner and flag one down to catch a ride on LBI!
Several events are taking place on Saturday, including these highlights:
Surf City Memorial Day Service beginning at 11 a.m. at Veterans Park, located on Long Beach Boulevard between 11th and 12th streets.
The Blessing of the Lifeguards at St. Francis Community Center beginning at 4:45 p.m. For more details on event, we invite you to click here.
Beginning at 5:30 p.m., head up to the north end for the annual Barnegat Light Fire Company auction. For more details on that event, we invite you to click here.
Also over in Barnegat Light, you have the opportunity to experience the Lighthouse in a different light with one of several scheduled seasonal night climbs beginning at 7 p.m. For more details on the event, we invite you to click here.
On Sunday, the commemorating and celebrating continues with these events:
Beginning at 8 a.m. you can get your breakfast on by joining the Surf City Fire Community and the community-at-large for its delicious pancake breakfast. For more details on the event, we invite you to click here.
After your tummy is full, head down to Barnegat Light for its annual Art & Craft Fair at Historic Viking Village beginning at 10 a.m. For more details on this event, we invite you to click here.
If parades are your thing, you'll want to claim your on the parade route early for the Annual Barnegat Light Memorial Day Parade, which kicks off at 6:30 p.m. on West 11th Street. For parade details, we invite you to click here.
Finally, on Monday:
Join the Beach Haven Community Arts Program in cooperation with VFW Barnegat Light Post 3729 and Beach Haven borough will honor those who gave their lives in service of our country with a
Memorial Day parade and ceremony in
Beach Haven. For additional details on the event,
we invite you to click here.
It's going to be an absolutely spectacular weekend here on LBI and if you're not already here (or, on your way)…what are you waiting for?
See you soon, LBI lovers!