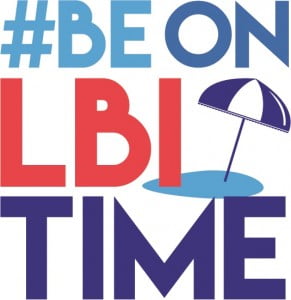 While it may not feel like it all of you fabulous LBI lovers – May days are coming – and they're coming this weekend! We are less than one month out from Memorial Day Weekend and our glorious sandbar, and it's mosaic of business, has begun to come come alive again!
Here, below, is our summary of featured events that are happening on LBI this weekend. Take a gander and don't miss out! There's something for everyone.
Friday night at the Surf City Volunteer Fire Company – get ready to kick up your heals for the Toe the Line County Line Dance. Doors open at 6:15 p.m. for the event, which is sponsored by the fire company in conjunction with the EMS Ladies Auxiliary.
For more details on this event, please click here.
Also on Friday night, head down to the south end to the NJ Maritime Museum in Beach Haven for the "Saga of the USS Indianapolis" presentation with Jon Fiorella. The program begins at 7 p.m. and light refreshments will be served.
For more additional details on this event, please click here.
On Saturday, you have the opportunity to join other members of the community for the LBI Alliance of a Living Ocean Beach Sweeps beginning at 9 a.m.
For more details on this event, please click here.
If you've got a reel thing for fishing (see what we did there) – Saturday begins the 15th Annual LBI Surf Bass Tournament. You can register at these LBI businesses: Bill's Surf & Tackle in Harvey Cedars, Fisherman's Headquarters in Ship Bottom, Surf City bait & Tackle, Jingle's Bait & Tackle in Beach Haven, or Captain's Quarters in the Brighton Beach section of Long Beach Township.
For more details in this event, please click here.
Also on Saturday, beginning at Noon, join the residents and visitors of Beach Haven for the Beach Haven Volunteer Fire Company's Housing Parade & Block Party. The parade begins at 12 p.m. at the Acme in Long Beach Township and travels south to the Beach Haven Fire House, where they are hosting their Block Party until 7 p.m.!
For more details on this event, please click here.
Lastly, but certainly not least, on Sunday, the 4th Annual Frank V. Panzone Cruisin' For A Cure to benefit David's Dream and Believe Foundation.
For full details on this very important community event, please click here.
There is always SO much to do here on LBI. In addition to these awesome events, we invite you to visit our shops, restaurants and other businesses – from the north to the south end. Many are open now and awaiting your smiling faces.
What time is it?
It's time to Be On LBI Time!
See you all soon!