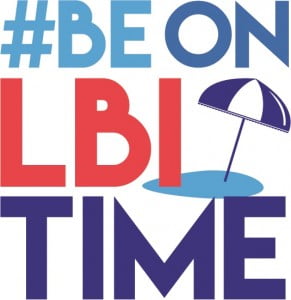 Hey there all of you fabulous LBI lovers! For those of you who think LBI shutters its doors and windows come Labor Day, think again! Our 18-mile Island of paradise is alive and kicking all year long these days, and this Autumn season is no different.
So many of our businesses here on the sandbar are staying open later and later into the year for you to enjoy. The shoulder season is rocking here – so much so that we seemed to have confused Mother Nature as we have enjoyed warm sun, bluebird skies and temps in the 70's and 80's. Not too shabby for mid-October.
But, we digress as Fall is set to return with a vengeance this weekend (and, perhaps a pumpkin spice something or other). No worries as Autumn continues to be awesome here on Long Beach Island no matter what the mercury reads!
Here are just a few highlights to keep you and your squad occupied this weekend on LBI:
Friday, October 21:
3rd Annual Children's Halloween Party hosted by LBIF & S.T.A.R.T: Bring the kiddos down to the LBIF in Loveladies for a fun and ghoulish night of dancing, food and fun contests. $5 donation request at the door and the party begins at 7 p.m.
Saturday, October 22:
Beach Haven Fall Fest: Head down to Veteran's Bicentennial Park in the heart of Beach Haven to enjoy awesomely Autumn food, drinks, country bands, merchandise, pony rides, petting zoo, scarecrow contest, pie eating and baking contest, pumpkin bowling and more! The fun starts at 11 a.m.
LBI Historical Association Museum Ghost Fest: The Halloween Theme continues on the south end as the Association hosts a Museum Open House, kids activities, and a reported Jersey Devil Visit all beginning at Noon.
Night Climb & Campfire at the Lighthouse: Bring the family – and fixins' for S'mores and beach chairs to be rewarded with an amazing panoramic view from the top of the lighthouse of Island Beach, Barnegat Bay, and Long Beach Island. The entire family will enjoy the spectacular night sky view from the majestic Barnegat Lighthouse. The festivities take place from 7 to 9:30 a.m.
While the Free LBI Shuttles may have been retired for the time being until next summer season, travel on the sandbar is easy-breezy with blinking lights and higher posted speed limits … so grab your Uggs and your flannels and head to LBI this weekend.
There be some pumpkin spice something awaiting your arrival.
Fall is an awesome season to Be on LBI Time!