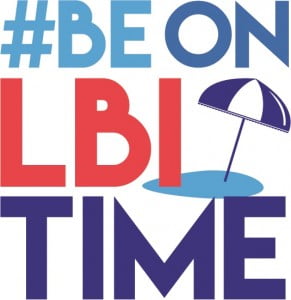 Hey there all of you fabulous LBI lovers! A string of absolutely glorious days (and nights) is predicted this weekend for our beloved sandbar, setting a beautiful backdrop leading up to the first official day of summer.
There will be tradition to behold, colors to fill a canvas, and the commemoration of the infamous 1916 shark attacks off our shores.
This weekend plans to be picture-perfect on Long Beach Island, so grab your beach towels, your flip flops – oh, and happy National Flip Flop Day – and get here to enjoy our little 18-mile slice of heaven.
Here are just a few highlights from Spring's final weekend:
Friday: Head down to the Long Beach Island Foundation of the Arts & Sciences for a Canvas & Cocktails event beginning at 7 p.m. Channel your inner Picasso and join the fun at the LBIF. For more details on this event, please click here.
Saturday: The south end will be awash in shark-o-mania as Beach Haven will be taken over by Shark Fest – in commemoration of the first recorded fatal shark attack in the United States in 1916. There will be food, fun and family activities all weekend. For more information on this event,  please click here.
Sunday: On Sunday evening, you can head on up to the north end and witness the time-honored tradition of the Blessing of the Fleet in Barnegat Light at 18th and Bayview. The Blessing of the Fleet is an Interdenominational Service and a local tradition that takes place annually. A dockside ceremony to bless the fleet for a safe boating season is followed by boat rides through the inlet. For additional information on this event, please click here.
And, don't forget to celebrate Dad, of course! SO much fishing, boating, eating and relaxing to be had this weekend, so don't forget to Be On LBI Time!
We'll see you soon!