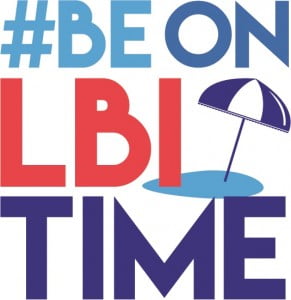 Hey there all of you fabulous LBI lovers! Though Labor Day weekend may be right around the corner, there is still a whole lot of fun that you can squeeze out of our 18 miles of paradise during the next few weeks. From lazy days on the beach to events littered up and down the island, there's something for everyone in these last few weeks of summer. Take a look at the highlights of what's happening this weekend:
Thursday, August 25th:
Barnegat Light Sand Sculpting Contest: Are you a local artist or sand-sculpting enthusiast? If so, the Barnegat Light Sand Sculpting Contest is where you need to be this Thursday! Starting at 2p.m. at the 25th Street Beach in Barnegat Light, this event is sure to dazzle spectators with all different sorts of creations. Great for kids, and fun for the whole family!
Friday, August 26th:
Viking Village Dock Tours: The seafood on our island is fresh, but how does it get from the water to your plate? Well, have your questions answered this Friday at 10a.m. on a dock tour of Viking Village! One of the premier marinas on the island that bring in the best seafood will be opening its doors (or should we say, docks) to the public. For those who love boating and fishing, this is a perfect event for you!
Kids Program at the Maritime Museum:  ALO 10am: Enjoy a fun, hands-on activity while you learn about the plants and animals that make up the ocean's ecosystems, learning what you can do to help Alliance for a Living Ocean improve and protect the environment NJMM 10:30am: The NJ Maritime Museum offers an hour of fun, educational activities for kids from age 3 to 13, including scavenger hunts, beach bingo, and shell decorating, contingent on the ages and number of children attending. Prizes are awarded to all participants! ReClam the Bay 11:30: A clam is man's best friend; a hands-on presentation to learn about shellfish gardening and the Barnegat Bay watershed.
Discovery Fridays at the LBIF: Beginning at 10 a.m., each Friday rain or shine. Each Discovery Friday discusses the importance of barrier islands and their ecosystems, the island habitat and the future health of the island and its waters.
Saturday, August 27th:
Night Climb & Concert at Barnegat Lighthouse: Ol' Barney looks great from any angle, but she really takes your breath away when sunset hues are painted on her sides. Come and participate in one of the last night climbs of the season, and watch the sunset from the top. If you're looking for the perfect date idea, or something to do as a family, then this is for you. Afterwards, climb on down and enjoy a free concert, hosted by the Friends of Barnegat Lighthouse State Park.
Sunday, August 28th:
Schooner America arrives in Barnegat Light, part of the "America's Cup" Tour: This Sunday and Monday, August 29th and 30th, respectively, the schooner America will be making a stop in Barnegat Light on its tour. This schooner is an exact replica of the America, which stunned the world in 1851 by winning the legendary sailing race around the Isle of Wight. She will be docked at the Lighthouse Marina in Barnegat Light, which is located at 19W 6th Street. Dock tours will be held both days from 10:30a.m. to 12:30a.m. In addition, she will be giving sailing tours to the public, but tickets ARE required in advance; you can find them here: www.fareharbor/yachtamerica. Climb on board, take a travel back into time, and enjoy this once in a lifetime opportunity!
Acoustic Sundays at Bayview Park: Every Sunday, Bayview Park hosts a different local musician to give a free concert. In one of the last concerts of the season at Bayview Park, come and listen to the music of Brian Eastburn from 12p.m.-3p.m. Be sure to bring good vibes and something to sit on!
Monday, August 29th:
Surf City Farmers Market: The last Surf City Farmers Market of the season will be this Monday, August 29th, from 8a.m.-12p.m. Come out and take a gander at what some of the local farmers, artists, and fishermen have to offer. Again, this will be the last one for the season, so be sure to stock up on some quality homemade crafts or wonderfully fresh baked bread. With new vendors each and every week, there is sure to be something for everyone!
Schooner America arrives in Barnegat Light, part of the "America's Cup" Tour: Day 2 of the wonderful extravaganza. Check above for the full description!
The summer may be winding down on our island, but there is still plenty to do. No matter what you choose to do, however, always know that the free LBI Shuttle can take you there! If you have not had the opportunity to ride one yet, we highly encourage you to before the season ends. With crisp air conditioning, friendly drivers, and reliable transportation, the LBI Shuttle will take you to where you need to go quickly, securely, and comfortably.
Whether you choose to climb aboard the America or up the lighthouse, or whether you choose to make a sandcastle or to just run your toes in the sand, we hope to see you soon to Be On LBI Time!