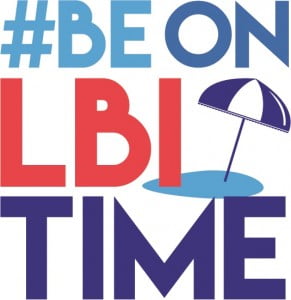 Typically an early June weekend, the one squeezed between Memorial Day (summer's unofficial start) and the season's actual beginning on June 20 is a quieter one, with school's getting ready to pack it in for the year and families biding their time until the 4th of July holiday.
But such is not the case here on our glorious sandbar, all of you fabulous LBI lovers, for this weekend is chock full of events and happenings – up and down the entire 18 miles of our Island.
It's going to be a good one, folks. There's something for everyone. So grab your mom, dad, grandma and grandpa, your BFF's, your squad, Uncle Sal and Aunt Jean – and don't forget the pups!
Are you ready to Be on LBI Time? We're ready for you! Here is just a smattering of happenings over the course of the next few days:
Thursday:
The Annual Lighthouse International Film Festival, which celebrates three days of new, exciting and challenging films in honor of Long Beach Island's historic Barnegat Lighthouse, kicks off tonight and will run throughout the course of the weekend in several LBI venues. For more information about the event, the schedule, and where to find tickets, please click here.
Friday:
Discovery Fridays. Visit the Long Beach Foundation of the Arts & Sciences in Loveladies beginning at 10 a.m.to join the weekend discussion focusing on the environmental health of LBI and the future of our barrier island.
Head to Surf City for the Summer Art Opener – a celebration of art, music, food and community at the m.t.burton gallery. This event, which begins at 4 p.m. Friday, also runs across the whole of the weekend. For additional details, please click here.
Saturday:
High Point Volunteer Fire Company Striper Shootout. Lines in at 3 a.m. Promises to be a great day on the water followed by a good old fashioned Harvey Cedars "Hoot". This event is always fun and includes a fish fry, awards ceremony,live music, beer truck, raffles, and a silent auction. Fore more information on this event, please click here.
In the afternoon you can visit Beach Haven and the Pour Into Summer Wine Festival. The event, which begins at 1 p.m., features wine sampling, music, food trucks, crafters, and more. Please click here for additional details on this event.
Sunday:
Roll down to the Beach Bums Corvette Show in Beach Haven. From 10 a.m. to 4 p.m. The Beach Bums Corvette Club was established in 2001 with the purpose of furthering the interest in the study and preservation of the Corvette automobile, and to establish fraternal relationships among owners and enthusiasts of the Corvette sports car. For more information on this event, please click here.
Remember, the Free LBI Shuttle will be running, so no need to worry about driving and parking. Download the free app and hop on for a ride.
We'll see you this weekend on LBI!