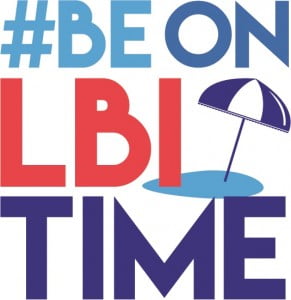 Hey there all of you fabulous LBI lovers and happy Good Friday.
They're all good Fridays, though, here on our beloved sandbar.
As we come to the end of Spring break for some – and the beginning for others – it has been pretty clear the Island has been hopping with activity.
And…speaking of hopping, the Easter Bunny is scheduled to make several appearances this weekend – both north and south.
Many, many more shops and restaurants are open for the season.
And Old Barney has been teeming with the footsteps of visitors both from near and far.
The outlook for this weekend looks spectacular.
Several of our businesses will be hosting plentiful Easter brunches that cater to even the most finicky of eaters.
So, we hope you're hungry.
And, while you're at it – checking out this Easter Weekend's highlighted happenings:
Friday, April 14:
Bay Village & Schooner's Wharf's Great Easter Extravaganza. There is something for the kids and the adults to enjoy! Special prizes throughout the weekend. On Saturday, the 15, the Annual Easter Egg Hunt will be taking place from 12 to 2 p.m. and the Easter Bunny himself will be there from 1 to 3 p.m.
Saturday, April 15:
Surf City Fire Company Annual Pancake Breakfast with the Easter Bunny. Annual Pancake Breakfast Fundraiser from 8 a.m. to 12 p.m. Cost is $9 for Adults and $5 for Children. Take out is available. All you can eat pancakes with a side of sausage, and coffee or orange juice to drink. The Easter Bunny will be making a special guest appearance as well, so bring the entire family!
LBI Job Fair. Come on out and apply to dozens of LBI and Manahawkin businesses for that perfect Summer job! 10 a.m. to 4 p.m. at the Surf City Yacht Club. Shore Fire Grille, Sea Shell Hotel, Bar and Restaurant, Ship Bottom Brewery, Black Eyed Susans, Norwal Yogurt, Surf City Mini Golf, Mena Web Agency, Home Depot, La Spiaggia, Blue Water Cafe, California Grille, Stefanos, Surf City 5&10, Shore Good Donuts, Manafirkin Brewery, Ron Jon Surf Shop, How You Brewin, B & B Clothing Stores, The Woo Hoo, Reynolds Landscaping, and the Gazebo will be participating.
Ongoing:
LBI Experience Auction. Presented by the LBI Chamber of Commerce, this event, which will take place Saturday, May 13, at the Daymark in Barnegat Light. Join our LBI community for apps, a cash bar and a live auction of dozens of unique experiences that make Long Beach Island the most coveted destination on the Jersey Shore. Tickets are $20 and are available in person at How You Brewin in Surf City, or online here: https://welcometolbi.com/lbi-experience-auction/.
So, if you're not already here, hop on down.
There's so much going on throughout all six of our towns.
We'll see you (very) soon to Be On LBI Time!