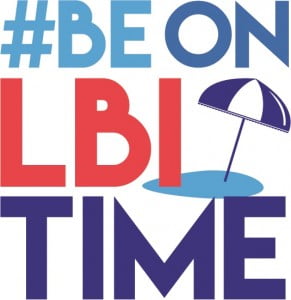 Hello to all of the LBI lovers out there! This weekend is sure to be another harbinger of memories and fun, and there are plenty of activities to take advantage of for the whole family. Come take a look of what's happening on our 18-mile sandbar over the next few days!
Thursday:
Ship Bottom Free Summer Concert: Come out to the Ship Bottom Boat Ramp today, Thursday July 28th, for another edition of the free concert series. This week is featuring Jimmy & The Parrots, a tropical-rock band that is sure to send you vibes of paradise and well-being. We hope to see you there!
Surf's Up Spectacular: This Thursday and Friday, make your way down to Fantasy Island Amusement Park in Beach Haven for a fun-filled oasis. A live DJ will be on site, spinning some of the greatest beach tunes out there. Shows are at 7:30, 8:30 and 9:30pm both nights—all are free.
Friday:
Discovery Friday at the LBIF: This Friday, July 29th, kids of all ages can come out to the LBI Foundation for the Arts and Sciences to learn about the importance of barrier islands and their ecosystems. All kids of any age are welcome, and the event kicks off at 10a.m.
Friday Kids Program at the Maritime Museum: The Maritime Museum in Beach Haven will be hosting their weekly-educational program this Friday, July 29th, from 10a.m. to 1p.m. All children are welcome, and they will learn things such as the plants and animals that make up the shore ecosystem, and some of the ReClam the Bay initiatives happening right in our backyard. Shell decorating, beach bingo, and scavenger hunts are sure to prove a great time for the young skippers. No reservations required!
Architecture Exhibition Lecture/Panel Discussion: This Friday, July 29th, head on over to the LBI Foundation for the Arts and Science for a panel discussion featuring LBIF Art Committee and Board Members. From 5p.m.-7p.m., they will be highlighting the architecture of the island, while guests indulge in some light fare.
Saturday:
Architecture Exhibition Opening Reception: Continuing the theme of architecture, the LBI Foundation for the Arts and Sciences will be opening their latest exhibit on architecture this Saturday, July 30th, from 5p.m.-7p.m. Come and converse with some of the local artists, all the while enjoying light refreshments.
Ocean Mile Swim: The 6th Annual Ocean Mile Swim will be hosted by the Barnegat Light Beach Patrol this Saturday, July 30th, from 6:30p.m.-8p.m. If you think you have what it takes to swim a mile in our pristine ocean, then come and showcase your skills for all to see. Or, if swimming isn't your forte, come and watch others give it their all. All proceeds will benefit the Barnegat Light Beach Patrol. For more information, please call 609-494-9196.
Sunday:
JETTY 8th Annual Coquina Jam: On Sunday, July 31st, JETTY will be hosting their 8th Annual Coquina Jam, an all-female surf contest, from 10a.m.-4p.m. This fundraiser will benefit local breast cancer patients and their families. In the afternoon portion, there will be a youth surfing clinic hosted by JETTY team riders, where young-ones can learn how to surf. If you are a female surfer interested in participating in this event, please email info@jettylife.com for more information.
Little Bit of Country at Bayview Park: As part of their regular free-concert series, Bayview Park will be hosting the Nikki Briar Band and 40 North Country this Sunday, July 31st, from 7p.m.-9p.m. Bring the family, relax, and listen to some of the best bluegrass tunes west of the Delaware River.
Monday:
Surf City Farmers Market: The weekly Surf City Farmers Market will be held this Monday, August 1st, from 8a.m.-12p.m. in the Surf City Fire Company Parking lot. Come by and sample some of the freshest food found on the Jersey Shore, and take a look at all the artisan crafts our local artists have to offer!
Bayview Park Concert: Bayview Park will be hosting another concert this Monday, August 1st, from 7p.m.-9p.m. This edition of their free concert series will be featuring The Cellars. Bring a beach chair and soak up the tunes!
With so many events to choose from this weekend, you're bound to find one that is right for the whole family. However, no matter what you choose, just remember that you can always take the free LBI Shuttle to get you there! Just flag one down to take advantage of the padded seats, air-conditioning, and friendly drivers.
See you soon to be on LBI Time!