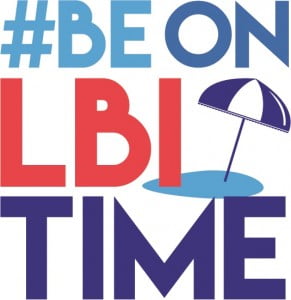 Hey there all of you fabulous LBI lovers! It's Friday and what a week it has been here on the sandbar.
We are know with Island living our winters can be quite, well, schizophrenic, to say the least. And this one has been no different.
But we wouldn't have it any other way, here in paradise, now would we?
The good news is there are only 119 days until summer.
But as many of you countdown to those warmer days, so much more is happening year-round for our visitors and locals alike to partake in.
LBI is quite alive in January, and each year it gets better.
So let's check out the happenings over the course of the next few days:
Friday, January 27:
Deep Freeze Fest at LBIF: Beginning at 7 p.m., The LBIF's gallery into a cozy ski lodge setting with live music from The Dreadful Sea Shanties, pretzels donated by the Arlington & Philadelphia Pretzel Company, and snacks from other local establishments, plus cold brews provided by Pinelands Brewing Company. General admission tickets are available for $15 here: http://lbifoundation.org/events/the-deep-freeze-fest/ Beer Wristbands are $20 additional & are sold at the door only. Must be 21+ to drink.
LBI Arts Council Winter Exhibition: Also beginning at 7 p.m. at LBIF in Loveladies, this month-long (January 27th – February 27th) exhibition will feature works of the members of the LBI Arts Council.
Tuesday, January 31: 
Women in Business Coffee Roundtable: Beginning at 10 a.m., this event will highlight organizational tips for women who wear many hats. It will feature coffee & conversation and free networking with RSVP to Southern Ocean County Chamber of Commerce @609-494-7211. The event will take place at Universal Design in Ship Bottom.
So much continues to happen here on our beloved sandbar through the winter!
And remember, many restaurants, shops, lodging and other establishments remain open – especially on the weekends.
So, come, enjoy, relax….
We'll see you soon to Be On LBI Time!