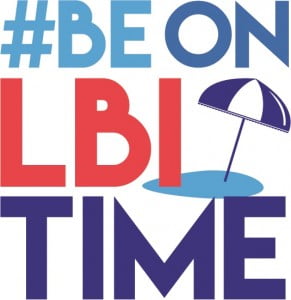 Hey there all of you awesome LBI lovers! We can hardly believe it's the last week of October. While Mother Nature appears to have finally figured out it's Fall, the beauty of our Island shines through as Autumnal activities dot our calendars more than ever as residents and visitors alike appreciate LBI for its year-round offerings.
This week, in particular, the spirits of Halloween are paying their respects to the sandbar with these highlighted happenings over the course of the next few days.
Check it out…
Thursday, October 27:
The public is invited to join the LBI Chamber of Commerce and other members of the Long Beach Island business community for the Last Call gathering at Plantation in Harvey Cedars. The event takes place from 6 to 8 p.m. with a cost of $20 paid at the door.
Friday, October 28-Saturday, October 29:
Bellarine Theatre Comany Presents the Rocky Horror Picture Show: CALLING ALL CREATURES OF THE NIGHT. Following its sold out showing last year, they will be presenting the Rocky Horror Picture Show twice. With showings at 7 p.m. and 12 a.m., this weekend will be one to remember. Be sure to order your tickets early, as last years sales were record breaking!
Saturday, October 29:
First Annual Halloween Hayride & More: Come join us for a free fun family event from 1 to 3 p.m. in Bayview Park, Brant Beach. This event is co-hosted with the Township of Long Beach. There will be tractor Hayride to the beach to "pick" pumpkins, a 45 minute magic show, a pumpkin painting station and Halloween craft with Just Bead It. There will be heathy snacks provided and complimentary apple cider from How You Brewin'. There will also be music from WBNJ.
Surf City Trunk-or-Treat: LBI businesses and individual will be decking out their respective trunks at the Surf City Volunteer Fire Company from 6 to 8 p.m. as community children can trick-or-treat in a safe environment.
Monday, October 31:
2nd Annual Harvey Cedars Friendly Trick-or-Treat: Residents and businesses can join the Giglio Awning team by signing up for a safe and friendly Trick-or-Treat for children. On Thurs. & Fri., Oct. 27 and 28, adults of trick-or-treaters can pick up a list of the participants at Giglio Awning or the Harvey Cedars Borough Hall. On Halloween, please stop by Giglio Awning for a cup of hot or cold apple cider, an apple cider doughnut and a Halloween treat. Any questions contact Linda Zambito at giglio7802@gmail.com or call 609-494-3004.
In addition to these wonderful, family-friendly events, many of our shops, restaurants and cultural destinations are still open for business! Please check their individual websites and social media pages for hours.
It's a spooktacular weekend to Be On LBI Time!
See you on the sandbar!