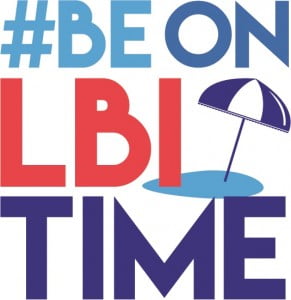 It's just about here, all of you fabulous LBI lovers.
That's right, the Spring season will arrive in all of its glory in just over 10 days.
Here on the sandbar, we're equally as excited about gaining another hour in which to enjoy the beautiful bounty that is Long Beach Island.
Don't forget to set all of your non-smart devices ahead one hour this weekend.
One additional hour to breathe in all of the good vibes here on LBI.
Good vibes are rampant here.
So are awesome things for you, your family, your friends, your "whomever" to do. In fact, there are 18 miles of awesomeness in which to take part it.
Below is just a small sampling of the highlighted happenings this weekend.
Saturday, March 11:
Science Saturdays at LBIF: Beaches. Dave Werner presents the program. Dave will lead an integrated study of the culture, history and environment associated with coastal beaches. We will consider scientific, historical, economic, artistic, recreational and political perspectives on the ocean's beaches and the human developments and endeavors these landforms have spawned. We will explore a comparative study of East Coast beaches, shore communities and resorts. Program is free for LBIF members, a $5 donation is requested for non-members. Breakfast treats are provided by Little Bite of Italy. Begins at 11 a.m.
Noyes Arts Garage Exhibition at LBIF – Opening Reception. The LBIF is pleased to present and exhibition featuring the artists of the Noyes Arts Garage of Stockton University. The Noyes Arts Garage of Stockton University is the cornerstone of the Arts District in Atlantic City with a mission to promote education, provide resources for emerging artists, and enrich the community. The event begins at 5 p.m.
Sunday, March 12:
St. Francis All-You-Can-Eat Pancake Breakfast.  All-you-can-eat pancakes and sausages cooked by local chef, Fred Madonna. All proceeds benefit St. Francis Community Center. Tickets are available to purchase at the front desk of the community center or at the door the day of the event. For more information call 609-494-8861 or visit www.stfrancisparishlbi.org. Begins at 8 a.m.
LBI Experience Auction. Presented by the LBI Chamber of Commerce, this event, which will take place Satutrday, May 13, at the Daymark in Barnegat Light. Join our LBI community for apps, a cash bar and a live auction of dozens of unique experiences that make Long Beach Island the most coveted destination on the Jersey Shore. Tickets are $20 and are available here: https://welcometolbi.com/lbi-experience-auction/.
So get here, and good your good vibes on!
No matter the tide cycles, the conditions are always perfect to Be On LBI Time.
We'll see you soon!