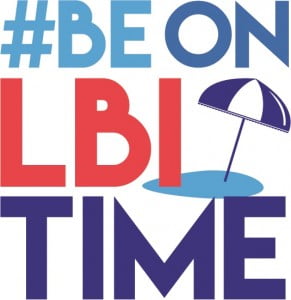 Hey there all of you fabulous LBI lovers! It's been a whirlwind here with the sandbar measuring around 10 inches of snowfall less than a week ago and today it's  predicted to reach 60 degrees.
However, no matter the weather or time of year, there is plenty to do here on our beloved sandbar. In some cases, especially if Winter gifts us a warm spell, adventures here on LBI can be enjoyed and appreciated at an even slower pace that at other times of the year.
Think no traffic lights (save for one in Ship Bottom). No crowds, no traffic.
And yes, there are plenty of dining, shopping and lodging options that remain open, year-round – especially on the weekends.
Got the cold-weather blues? Here are some great options for you to take in LBI's beauty this weekend:
Visit Old Barney @Barnegat Lighthouse State Park. There is so much to do at our iconic north-end landmark. Ascend the Lighthouse for amazing views of Long Beach Island, Island Beach State Park, and the Barnegat Bay. Go fishing or perhaps hike the Maritime Forest Trail and view some of LBI's native plants and foliage. Birders can also take in some of the seasonal waterfowl. You can climb the Lighthouse from 9 a.m. to 3:30 p.m. on weekends – weather permitting, of course.
Go Seaglassing. A perfect way to discover treasures from our sea and enjoy the simple beauty of the sandbar. There's an entire 18 miles for you to peruse, so get strolling. We believe low tide is best to enjoy this pastime, but we can also assure you that buried treasure can also be unearthed at high tide as well. Winter perk – thousands of less people are in search of that same, perfectly-worn seaglass as you are.
Grab the camera (or IPhone, Droid or Google Phone) and head for Holgate. Here, on LBI's south end, you can mindlessly enjoy the natural state of our Island as it was intended. Walk for a few miles to the tip (where you can practically touch Atlantic City), snap cool images of seagulls taking a dip in tidal pools, and just breathe. You early birds can also take in gorgeous, unadulterated sunrises here at the Wooden Jetty.
All this. All for free.
Remember as a child when you would put you ear up to a shell to "hear" the sounds of the ocean?
It's like that here now on LBI – expect better and in person.
So, grab your people and head down to Exit 63 – and allow Winter's wonder overtake you here. You won't regret it.
For those of you LBI lovers who choose to hibernate over the Winter, don't worry as there are only 134 days left until summer.
In either case, we'll see you all to Be On LBI Time!